Unleash the potential of hemp with our Broad Spectrum CBD Oil. Experience CBD, CBC, and CBN's benefits, excluding THC.
Key Features :
Easy to Use
Regulated Dosage
Mood Enhancement
Convenient Tincture Form
Quality and Purity
Regular price
Sale price
$55.00 USD
Unit price
per
Sale
Sold out
Customers who purchased this item also bought -
View full details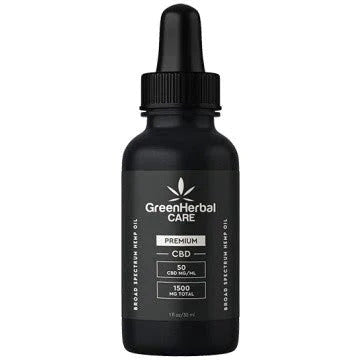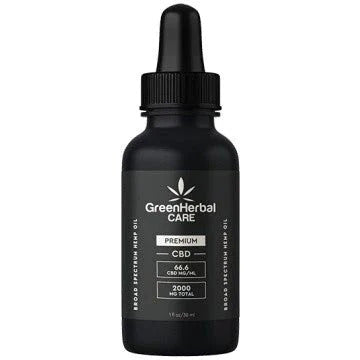 No Pesticides

Lab Tested

NON GMO

GMP Certified

FREE Shipping
Experience the Natural Benefits of Hemp
Our Broad Spectrum CBD Oil. It contains all the beneficial cannabinoids from the hemp plant, excluding THC. Unleash the potential of CBD, CBC, and CBN to support your wellness.
Convenient Tincture Form
Our GHC Broad Spectrum CBD oil allows you to savor the natural benefits of hemp in a convenient tincture form. Unlike CBD isolate, this product contains a wide range of cannabinoids, including CBD, CBC, and CBN, while excluding THC.
Comprehensive Wellness Experience
By harnessing the power of the hemp plant's diverse cannabinoid profile, our Broad Spectrum CBD Oil offers a comprehensive wellness experience. Each dropper delivers a potent blend of beneficial compounds, working synergistically to support your overall well-being.
Efficient Absorption Through Sublingual Administration
To enjoy its full effects, simply place one full dropper (1mL) under your tongue and let the oil sit for 10-30 seconds before swallowing. This sublingual administration allows for efficient absorption, ensuring you get the most out of every drop.
Commitment to Quality
Our commitment to quality is reflected in every aspect of this product. Our Broad Spectrum Hemp Extract is derived from premium hemp plants, meticulously cultivated to maximize cannabinoid content. We combine it with MCT oil, known for its exceptional bioavailability, and enrich it with Vitamin-E for added nutritional support. Immerse yourself in the world of natural hemp goodness with our GHC Broad Spectrum CBD Oil. Elevate your wellness routine and discover the potential of cannabinoids in supporting your overall health and balance.