Premium CBD, Delta-8, Delta-9, and More…
Rediscover the joy of convenient herbal shopping with us. We are one of the most sought-after CBD stores in Minneapolis and offer a diverse selection of hemp-derived products.
Whether you need CBD tinctures, Delta-8 vape cartridges, or HHC gummies, we have stacked the best of the best products at our store. We are committed to providing an unparalleled experience rich in delight and ease. Over the years, we have become a reliable source of hemp derivatives. Find the joy of shopping for unmatched goods designed to enhance your daily wellness regimen.
Shop from Featured Categories
No more perplexity. Browse through our selected categories.
New Products
With our featured products, you can access ourmost popular selections right now.
What Makes Us the Best CBD Sellers in Minneapolis?
Do you know what makes us unique? It is, ofcourse, the quality. There's more, though!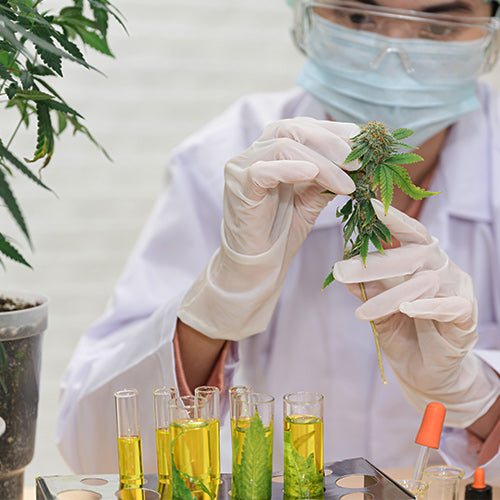 Lab Tested
Every item in our selection is put through thorough testing to guarantee the advantages you want. Each batch is examined by a specialized testing facility run independently by a third party to identify and resolve potential issues without jeopardizing the quality. We can guarantee that you receive only the best-quality, certified products you can rely on by following safety rules and the highest industry standards.
In Minneapolis, we have everything hemp-derived you've been looking for, including Delta-8 and CBD flower and oil. You can get the lab results you need for every product. At Green Herbal Care, we are committed to providing the highest caliber.
Pesticide Free
Nothing should ever put your safety in danger. We pay close attention to every product's specifics to achieve that. We follow safety laws when sourcing our ingredients from pesticide-free farms. Whether you're looking for CBD oil or HHC vape in Minneapolis, every product on our shelves guarantees exceptional quality and zero pesticide residue. Bid farewell to toxicity.
Your body may access naturally helpful substances like omega-3 and omega-6 fatty acids through our genuine hemp-derived products, which can strengthen your immune system and protect your cells with antioxidants.
USA Made
We are delighted with the higher quality we can provide. Our core priority continues to be client pleasure and well-being. We exclusively use locally grown, freshly harvested hemp extracts to give you the outcomes you want. We create enticing and fulfilling items that are nutrient and flavor-rich because there is no scene of distant imports.
While concentrating on your health, we also support our ecosystem. We greatly cut waste and carbon emissions from transportation processes by using local components. It also enables the reduction of production hours and travel time.
Product Variety
The best seller of CBD in Minneapolis is Green Herbal Care, which is the ideal option for all of your demands. We make every effort to provide you with the greatest items. For the greatest number of advantages, everything is made from pure hemp. Join us in rewarding healthy routines. The industry-recognized members of our staff are eager to help you with the product selection and purchasing procedure.
Quality control measures are in place, and high-tech facilities guarantee quality and well-being. All of our goods are GMP-certified and non-GMO.
Our Stores
We manufacture products of the greatest quality by going above and beyond our capabilities and your expectations. We provide you with the advantages required to practice excellent behaviors. You can always get assistance from our professionals. Keep your concerns to yourself even if you are a first-time buyer as we support you from product selection to purchasing.
We are continually growing and interacting with hemp aficionados everywhere. Relax now that your favorite CBD store in Minneapolis delivers the best products to hemp lovers.
Our Stores
Experience our high-quality cannabinoid products in person at one of our physical locations
Popular Products
Shop Your Next Go-To Product and Elevate Your Experience with our Cannabinoid Offerings