Indulge in relaxation with our Delta-9 Apple Ring gummies. Bursting with the succulent flavor of green apples, each gummy carries 10mg of Delta-9 THC. Crafted for quality, purity, and legal compliance, these treats offer a soothing escape. Unwind responsibly and savor the tranquility.
Key Features :
Convenient Dosage
Discreet Consumption
Long-Lasting Effects
Enhanced Mood
Appetite Stimulation
Regular price
Sale price
$45.00 USD
Unit price
per
Sale
Sold out
Customers who purchased this item also bought -
View full details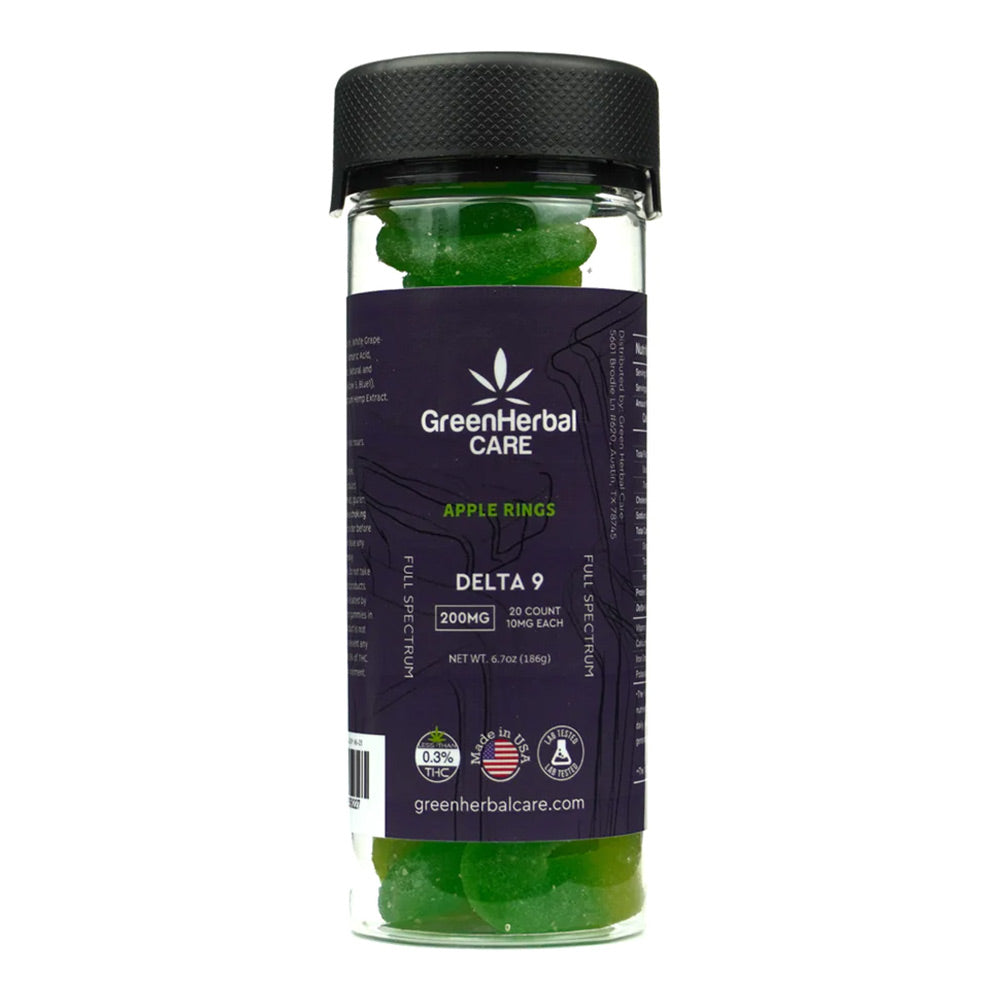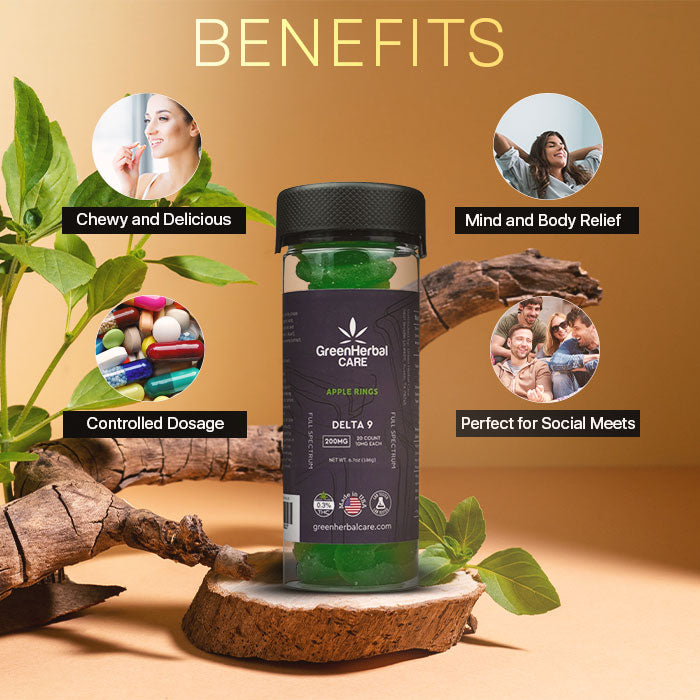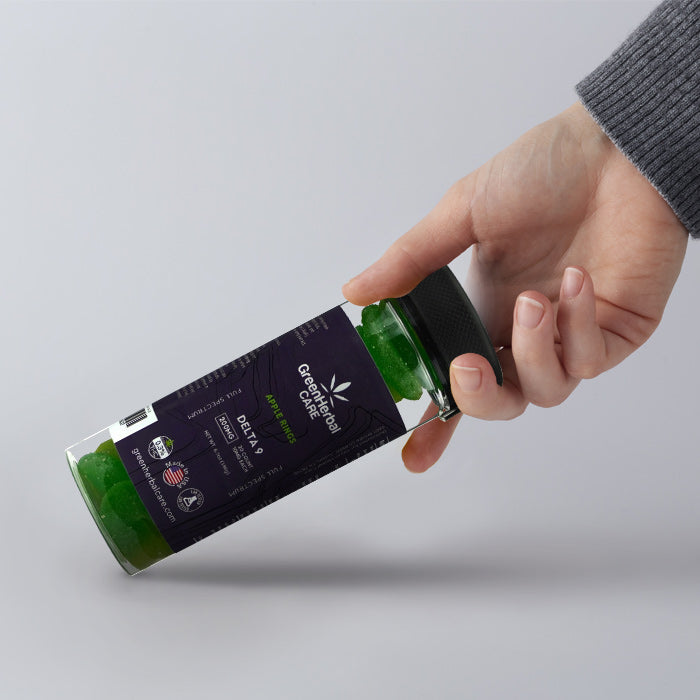 No Pesticides

Lab Tested

NON GMO

GMP Certified

FREE Shipping
Unlocking Tranquility with Delta 9 THC Gummies
Crafted with care, each gummy holds a little secret – 10mg of Delta 9 THC. It's your ticket to a mellow experience, a chance to unwind and find your calm. But don't worry, we've put thought into every aspect. Our gummies are formulated with natural hemp extract, ensuring you receive the pure essence of the plant. We take pride in adhering to stringent quality standards and regulatory guidelines, because your well-being matters.
A Jar of Blissful Moments
Picture a jar filled with these little green apple rings of joy – 20 pieces in all. It's your personal stash of tranquility, a jar that holds the promise of sweet moments and relaxation. However, we urge you to embrace these moments responsibly. While our gummies are designed to provide a delightful escape, it's important to remember that they are meant for adults aged 21 and older.
The Symphony of Taste
Let's talk ingredients – the building blocks of this delightful experience. From the sweetness of sugar and the familiarity of corn syrup to the tangy notes of citric acid and the harmonious blend of natural and artificial flavors, each component plays a part in creating the symphony of taste that is our Delta 9 THC Gummies. Rest assured, we've crafted these gummies with care, balancing flavor and quality.
Disclaimer:
This product is not intended to diagnose, treat, cure or prevent any disease. Consult a physician before use. Not for use by individuals under the age of 21. Do not use if pregnant or nursing. Keep out of reach of children.