Introducing our all-new Delta-9 THC Milk Chocolate! Try the most delicious Delta-9 THC-infused chocolate and experience new levels of euphoria and relaxation. Each of the 15 pieces packs 10mg of potent D9 isolate. Indulge in pure bliss at just $25!
Key Features :
Precise Dosage
Psychoactive Component
Long-Lasting Effects
Discreet Consumption
Affordable Indulgence
Regular price
Sale price
$25.00 USD
Unit price
per
Sale
Sold out
**Available for in-store pickup only
Customers who purchased this item also bought -
View full details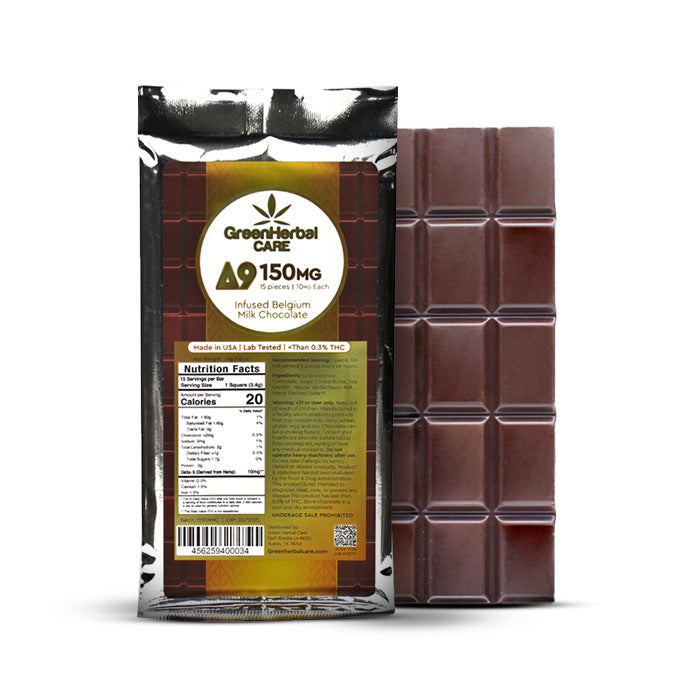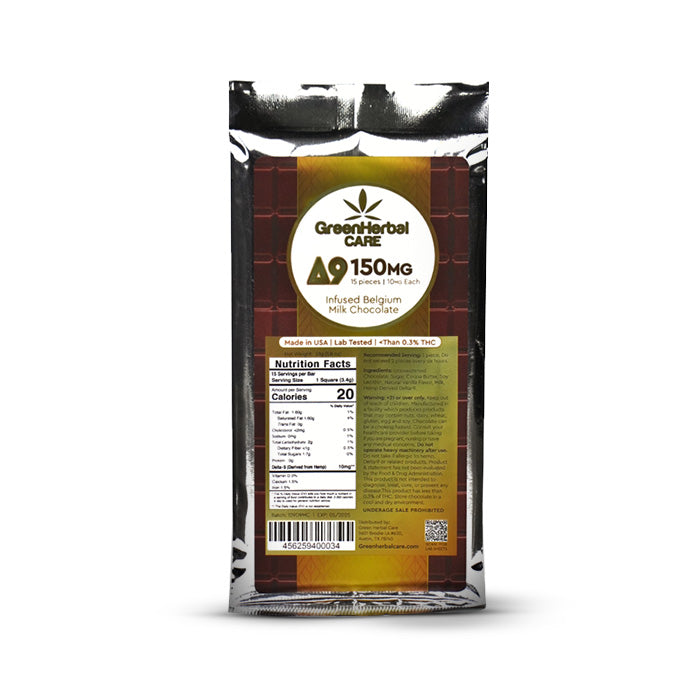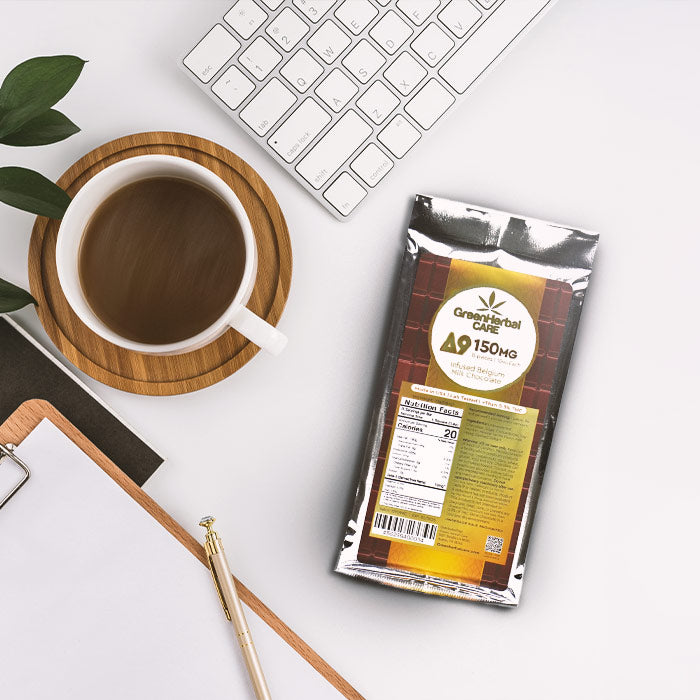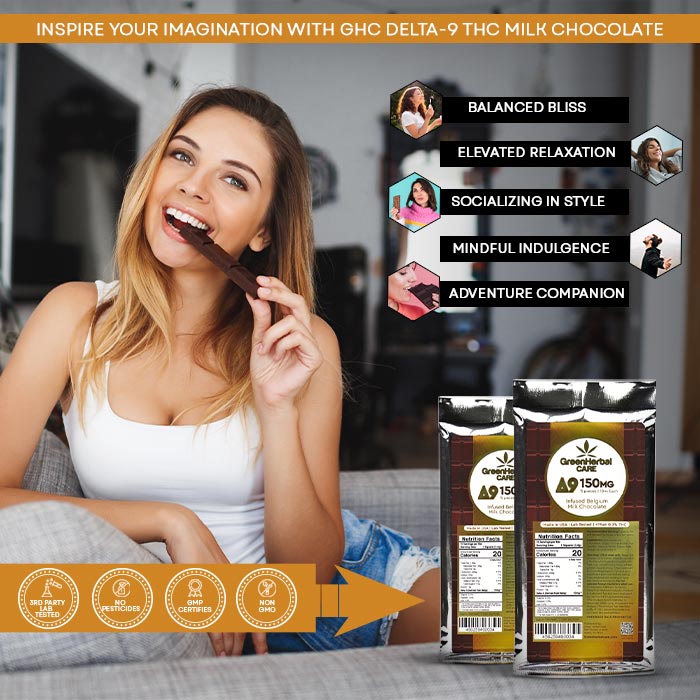 No Pesticides

Lab Tested

NON GMO

GMP Certified

FREE Shipping
Introducing the Delta 9 Milk Chocolate Bar: A Delightful Blend of Flavor and Delta 9
Indulge in the exquisite flavor of our Delta 9 Milk Chocolate Bar crafted by Fresh, and experience the delightful embrace of hemp-derived Delta 9. This delectable treat not only caters to your sweet cravings but also fulfills your desire for Delta 9 in a most enjoyable manner.
Seamless Integration into Your Lifestyle: The Ideal On-the-Go Edible
Designed to seamlessly fit into your active lifestyle, our Delta 9 Chocolate Bar is the ideal on-the-go edible (remember to prioritize safe travels!). Its appearance mirrors that of a regular candy bar, allowing you to discreetly relish its goodness. Plus, you have the freedom to tailor your Delta 9 encounter by consuming as little or as much as you prefer.
Quality and Purity Assured: Rigorous Testing for Safety and Efficacy
Rest assured, all our Delta 9 products undergo testing for safety, purity, and efficacy in third-party labs. Delight in the heavenly richness of this milk chocolate bar, and find yourself in a state of contentment.
Potent Strength Crafted for Adults: Farm Bill Compliant
Fresh Delta 9 THC Chocolate Bars feature authentic creamy milk chocolate infused with 150mg of Delta 9 THC, boasting potent strength suitable for adults exclusively. Formulated from entirely natural hemp cultivated within the USA, it adheres to the regulations of the Farm Bill, signifying its federal legality and approval in the majority of states. To make a purchase, you must be 21 years of age or older.
Savor the Experience: Gradual Dosage for Maximum Enjoyment
To relish our Delta 9 chocolate bars to the fullest, commence with a cautious approach to dosing. Begin by breaking off a single chocolate square and savor the moment. Gradually increase as necessary, always mindful of moderation. Consider enjoying it before bedtime to encourage relaxation or share the experience with friends for a delightful time together.
Your satisfaction is our priority, and we encourage you to indulge responsibly.
Disclaimer :
As with any THC product, consume responsibly. This product is perfect for unwinding after a stressful day, boosting creativity, or simply kicking back and relaxing. Start with a low dose and gradually increase it to find the best dose. Keep out of reach of children. Chocolate can be a choking hazard. Consult your doctor before consumption. Avoid it if pregnant, nursing, or having medical concerns. Do not consume if allergic to hemp or Delta-9 products. Do not operate heavy machinery after use. This product contains no more than 0.3% Delta-9 THC. It is not intended to diagnose, treat, cure, or prevent diseases. The FDA did not evaluate the product and statement. Store it in a cool and dry environment. Not for sale to minors.