Boost your well-being with our Lion's Mane Mushroom Gummies! These vegan treats taste great and are packed with Lion's Mane goodness. Each jar has 60 gummies to sharpen your focus and clarity. Elevate your mind and body the vegan way!
Key Features :
Enhanced Cognitive Function
Mood Regulation
Boosted Immune System
Digestive Health
Increased Energy
Regular price
Sale price
$50.00 USD
Unit price
per
Sale
Sold out
Customers who purchased this item also bought -
View full details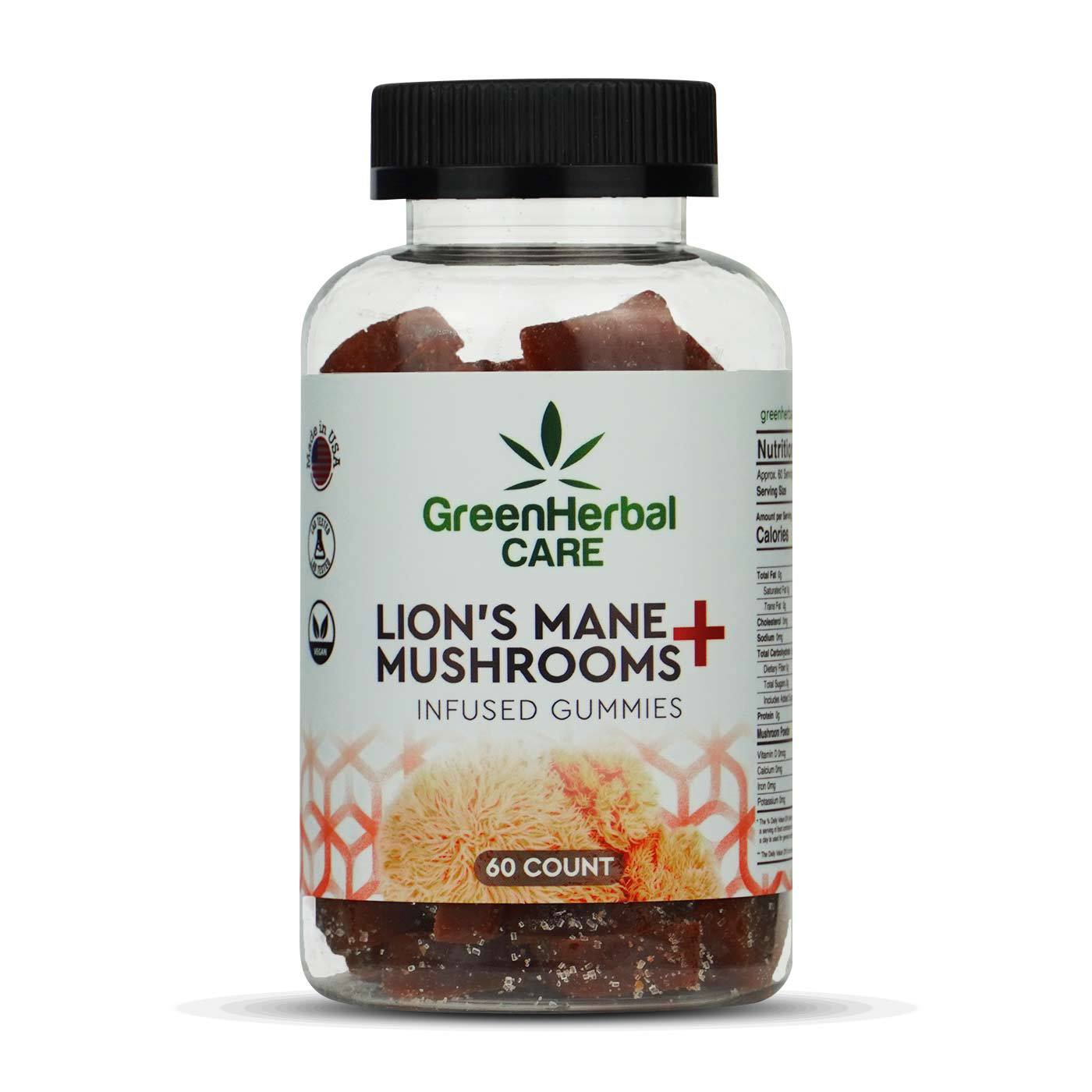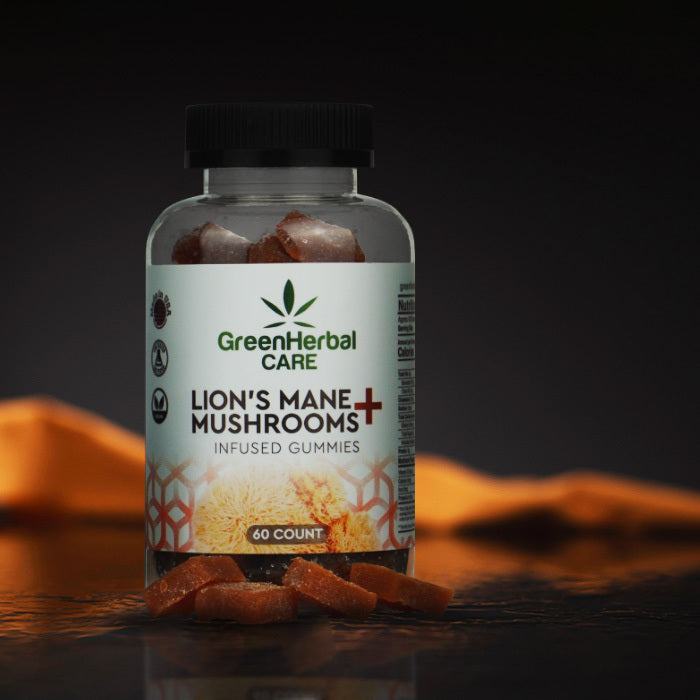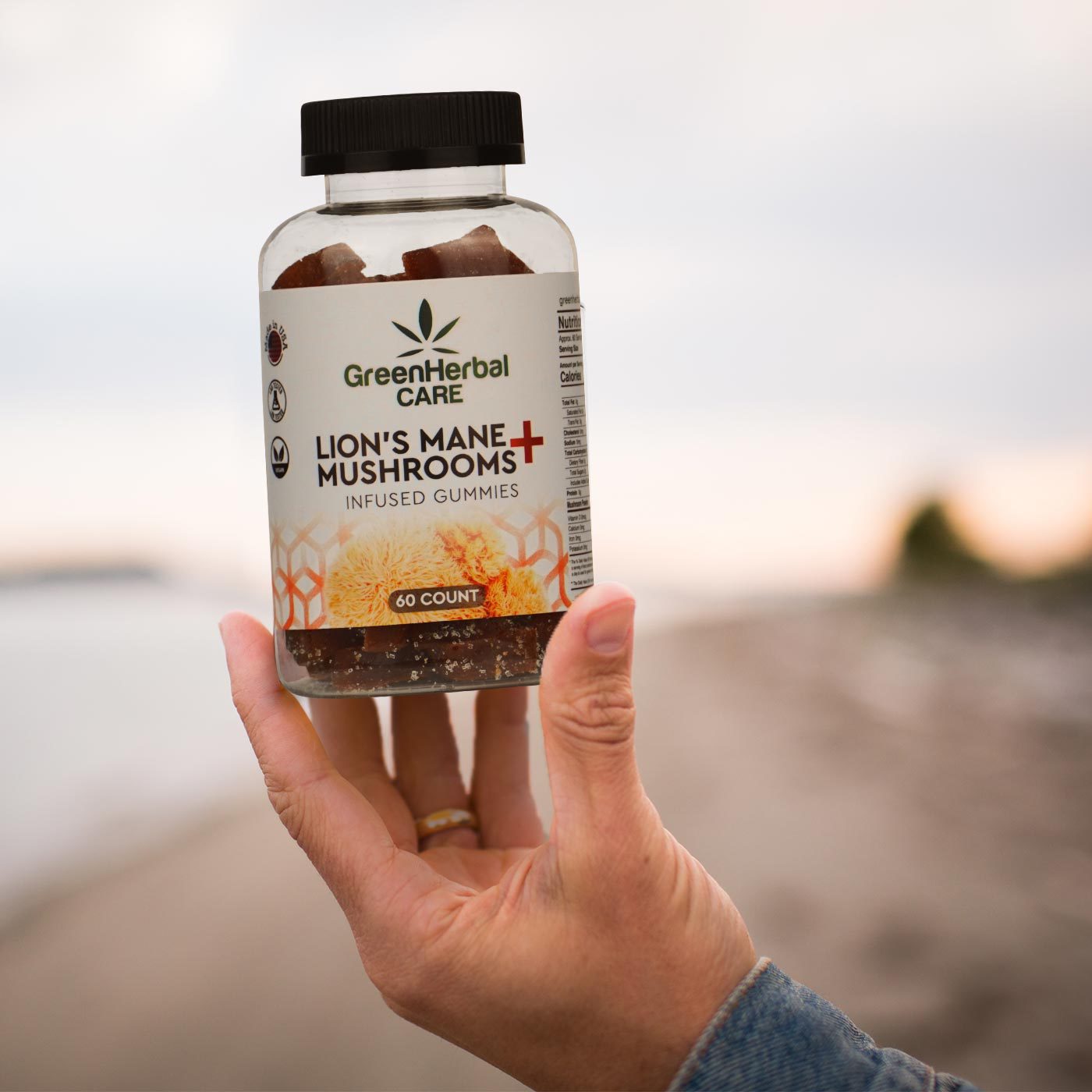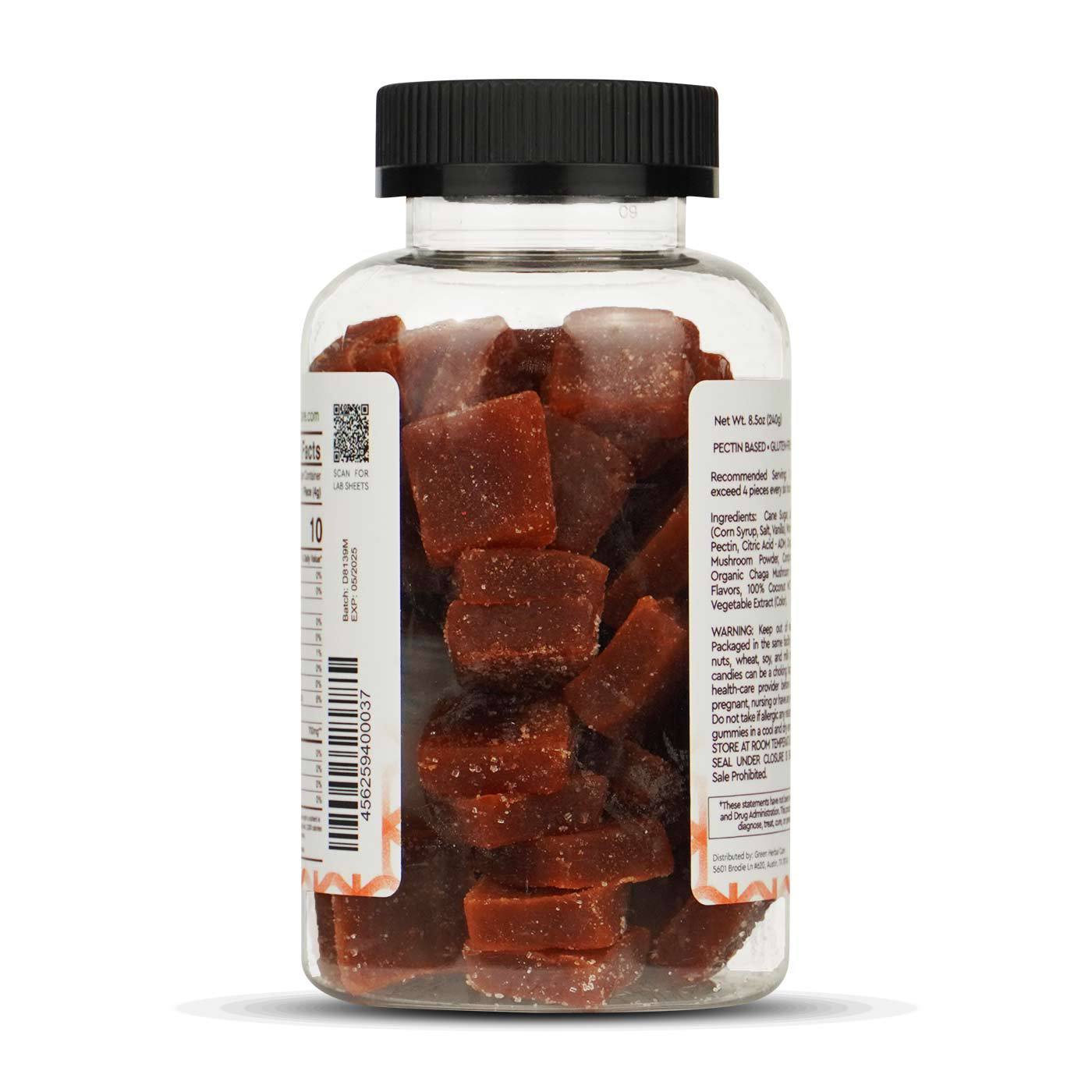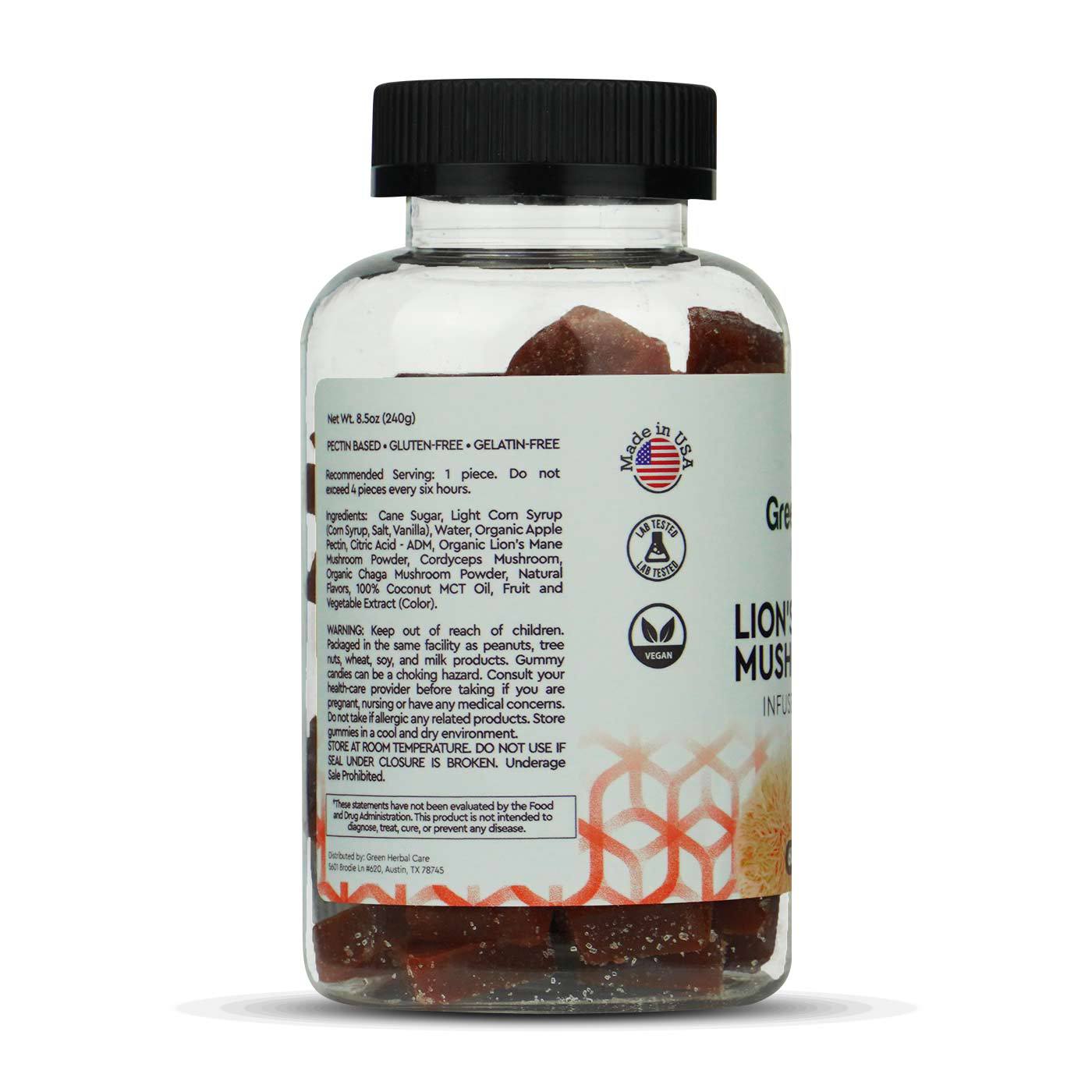 No Pesticides

Lab Tested

NON GMO

GMP Certified

FREE Shipping
Lion's Mane Mushroom Gummies
Introducing our latest innovation, Lion's Mane Mushroom Gummies! These aren't just your ordinary gummies – they're a delicious fusion of flavor and well-being. With 60 vegan-friendly pieces per jar, each gummy encapsulates the power of Lion's Mane.
This incredible mushroom is celebrated for its potential cognitive perks, and now, embracing its goodness is as delightful as it is nourishing. We've taken nature's gift and turned it into a convenient daily ritual. Pop a gummy, savor the taste, and let the potential benefits of Lion's Mane enhance your day.
Elevate Your Mind and Body
Lion's Mane is renowned for its ability to support mental clarity and focus. Our Functional Mushrooms supplement offer an accessible and fun way to incorporate this fantastic mushroom into your daily routine. Whether you're a student, a professional with a demanding schedule, or simply looking to give your brain a little extra love, Lion's Mane Mushroom Gummies provide a natural and vegan-friendly solution.
A Delectable Journey
Imagine starting your day with a burst of fruity goodness that also happens to be beneficial for your well-being. Our gummies are crafted to perfection, combining the earthy power of Lion's Mane with a tantalizing taste. Each gummy is a reminder that self-care can be enjoyable and flavorful.
Vegan-Friendly Wellness
If you're on a vegan journey or simply prefer plant-based options, our Lion's Mane Mushroom Gummies fit perfectly into your lifestyle. We believe that taking care of yourself and the planet should go hand in hand, and that's why our gummies are created with pure vegan ingredients.
The Lion's Mane Difference
While we can't make health claims, we can offer you a delightful way to potentially benefit from Lion's Mane. Elevate your mind and body with these gummies, which are not only a treat for your taste buds but also a convenient addition to your daily routine.
Join us in this delectable journey to elevate both your mind and body, the vegan and fun way!
Disclaimer:
Keep out of reach of children. Gummy candies can be a choking hazard. Our product is packaged in the same facility as peanuts, tree nuts, wheat, soy, and milk products. Do not take if allergic to any related products. Consult your healthcare provider before taking if you are pregnant, nursing, or have any medical concerns. Store gummies in a cool and dry environment.