Elevate your senses with our sought-after HHC vape cartridge! Discover discreet vaping with mouth-watering flavors. Immerse yourself in daily strains, shedding the world's worries. Our HHC, blended with bold terpenes, creates an incredible experience. Join the psychedelic realm in just a few draws.
Key Features :
Sensational Flavors
Diverse Strains
Strains to Suit Your Mood
Elevated Experience
HHC Powerhouse
Regular price
Sale price
$40.00 USD
Unit price
per
Sale
Sold out
Customers who purchased this item also bought -
View full details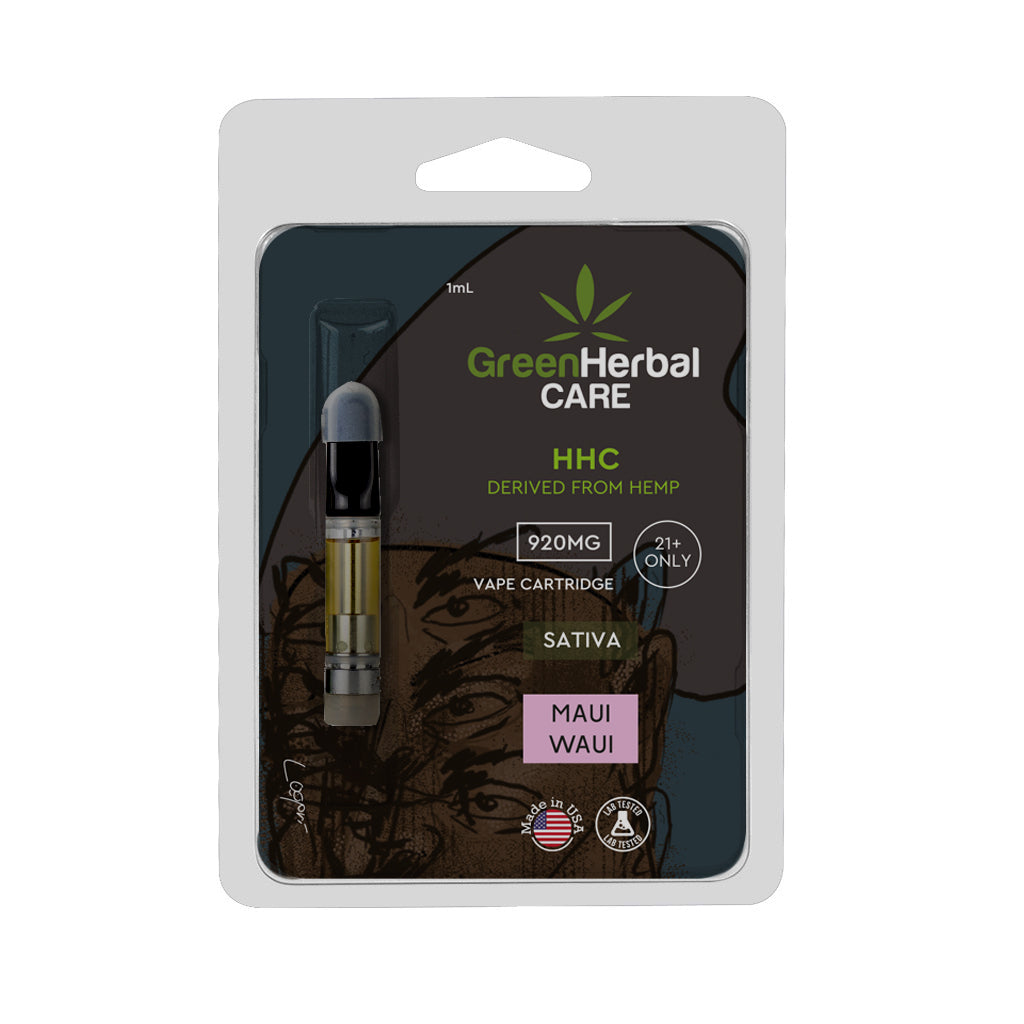 No Pesticides

Lab Tested

NON GMO

GMP Certified

FREE Shipping
Unveil the pinnacle of vaping pleasure with our GHC HHC Vape Cartridge. Dive into a realm of discretion and delectable flavors. Each draw is a step away from the ordinary, a stride towards the extraordinary. Our HHC-infused vape juice entwined with robust terpenes offers an unrivaled
Why Choose GHC HHC Vape Cartridge?
Sensational Flavors:
Immerse yourself in tantalizing tastes while vaping on-the-go.
Diverse Strains:
Elevate your experience with a spectrum of strains, from upbeat to relaxing.
HHC Powerhouse:
Delve into the world of HHC, accompanied by nature's terpene mastery.
HHC Vape Cartridge Benefits:
Experience more than just psychedelia: anxiety reduction, anti-inflammation, pain relief, and more.
Elevate your focus and concentration amidst mild euphoria.
Strains to Suit Your Mood:
Seeking Energy? Opt for Green Crack, Maui Waui, or Sour Diesel.
Aching Muscles? Find solace in Girl Scout Cookie, Berries and Cream, or Blueberry Cream.
Longing for Relaxation? Discover it in Berries and Cream.
Yearning for Restful Sleep? Embrace Watermelon Zkittles, Granddaddy Purple, Northern Lights, or Wedding Cake.
Our commitment extends beyond pleasure, infusing wellness into every inhale. Elevate beyond constraints of depression, anxiety, and stress.