Elevate Your Vibe with GHC HHC Disposable Vape. Dive into a realm of relaxation with our GHC HHC Disposable Vape. Crafted with a perfect blend of earthy terpenes, this unique experience transports you to euphoria in just a few draws. Release stress and embrace pure bliss with every inhale.
Key Features :
Effortless Tranquility
Natural Inflammation Support
Relief from Discomfort
Enhanced Relaxation
Enhanced Sleep Quality
Regular price
Sale price
$45.00 USD
Unit price
per
Sale
Sold out
Customers who purchased this item also bought -
View full details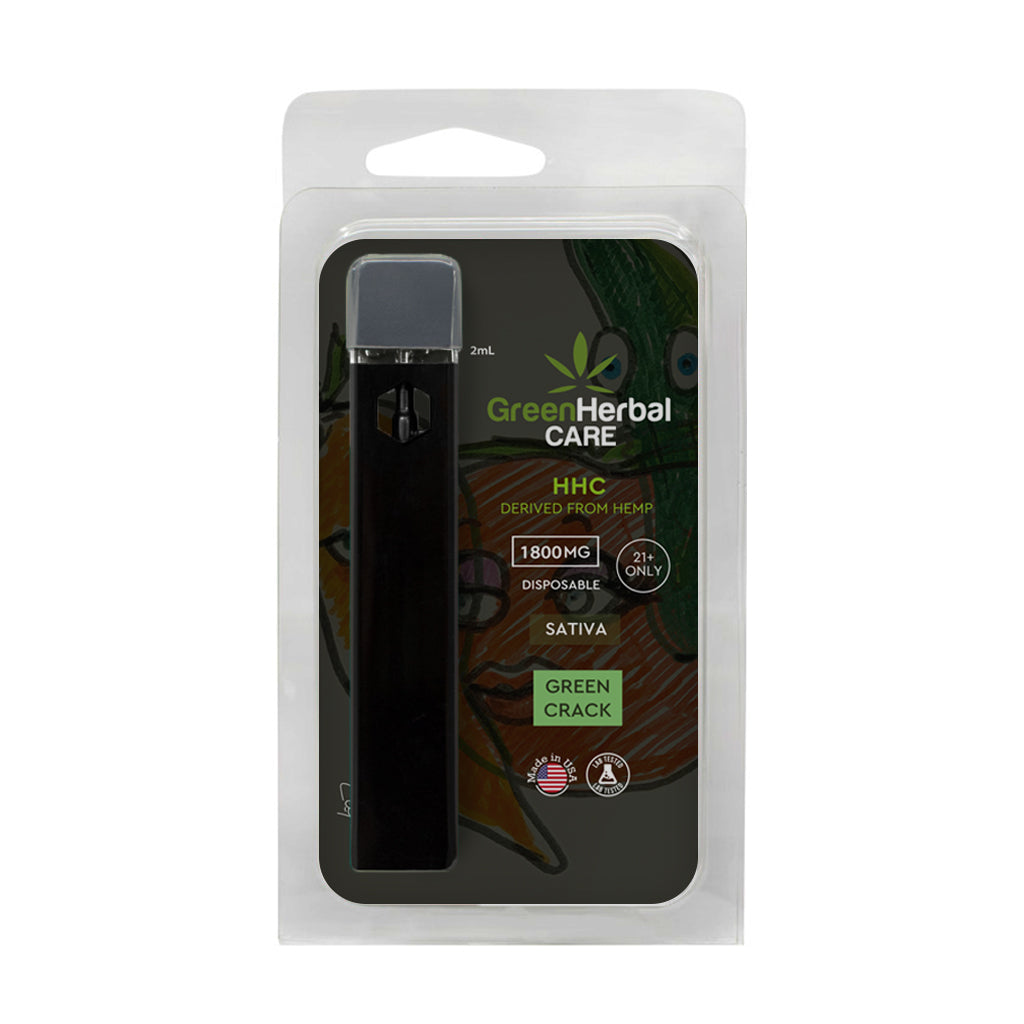 No Pesticides

Lab Tested

NON GMO

GMP Certified

FREE Shipping
Convenience and satisfaction go hand in hand with our HHC disposables. No need to fuss over loading substances into heavy vaporizers. Compact and efficient, this HHC vape guarantees an effortless journey into tranquility.
Why Choose GHC HHC Disposable Vape:
Anxiety-Be-Gone:
Embark on a stress-free journey as HHC, the new kid on the cannabinoid block, tackles anxiety head-on.
Inflammation Fighter:
Unleash the natural power of HHC, known for its potential to combat inflammation.
Pain Melt-Away:
Experience relief as HHC joins the ranks of pain-relieving cannabinoids.
Sleep Like a Dream:
Drift into dreamland with the soothing effects of HHC.
Exciting Strains Await:
Enhance your experience with our delightful strain selections:
Juicy Watermelon - Indica

Berries and Cream - Indica

Green Crack - Sativa

Girl Scout Cookies - Hybrid

Fruity Pebbles - Hybrid
Potent Concentration:
The 1800mg device contains a powerful blend of HHC and Hemp Extract, delivering approximately 200-300 puffs. Once empty, dispose of the device, as it's not refillable.
Battery that Lasts:
With a battery capacity of 280-350mAh, this device charges via the Micro-USB-C port in just 1-2 hours (charging cable not included).
Discover ultimate well-being as you break free from the chains of stress and anxiety. Elevate your spirits with GHC HHC Disposable Vape. Looking for relief from muscle pain or enhanced relaxation and sleep? Opt for the luscious Berries and Cream or the juicy Juicy Watermelon strains. Your journey to serenity starts here.