Indulge in an unforgettable vaping experience with our GHC Delta-8 THC Disposable Vape. Designed for both novices and enthusiasts, this sleek vape device offers an effortless and enjoyable way to explore the world of Delta-8 THC. With a concentrated dose of 1800mg, each puff promises a delightful journey into the realm of cannabinoids.
Key Features :
Convenient and easy-to-use design
Approximately 300-400 puffs
Sleek and portable
Not refillable
Delightful flavors and aromas
Regular price
Sale price
$40.00 USD
Unit price
per
Sale
Sold out
Customers who purchased this item also bought -
View full details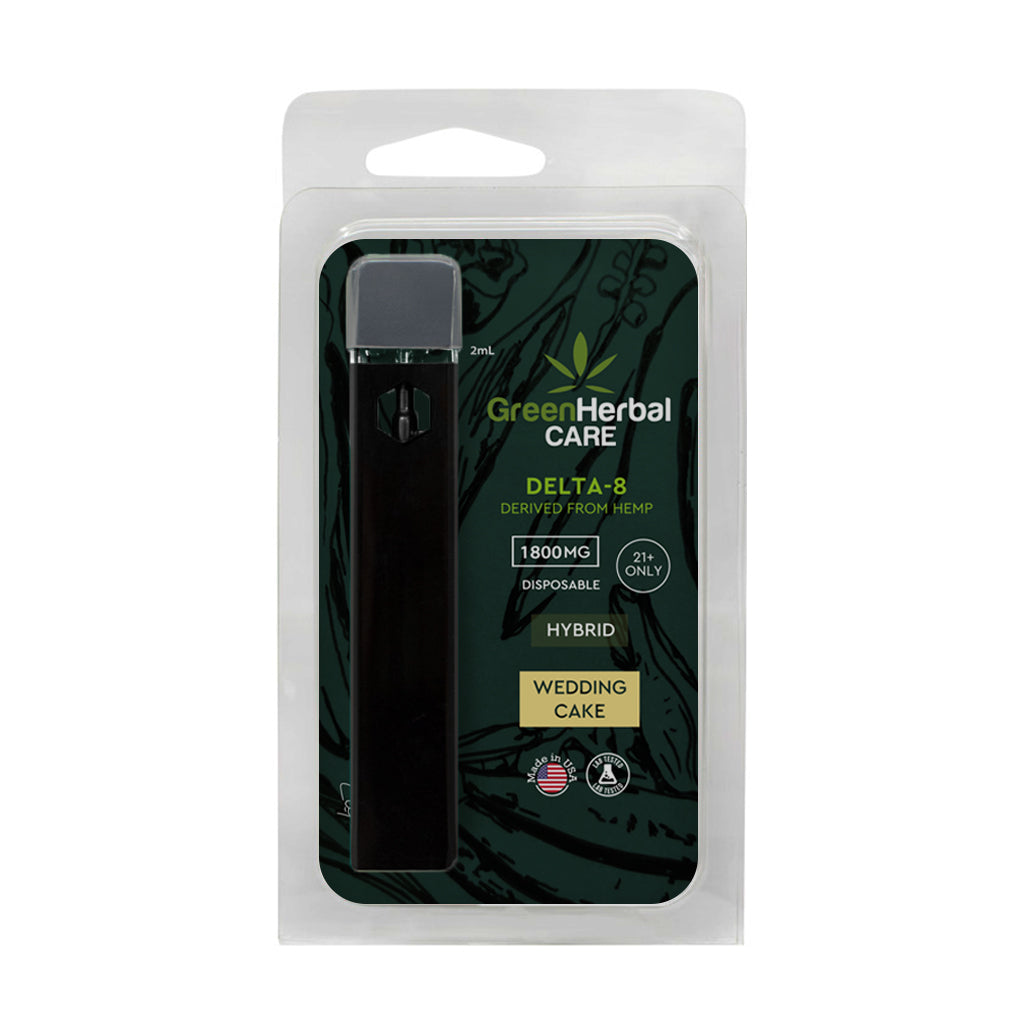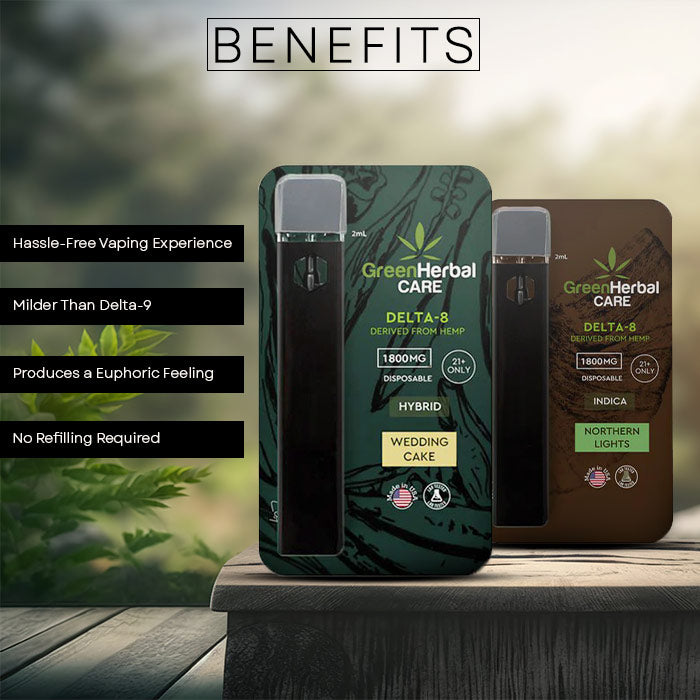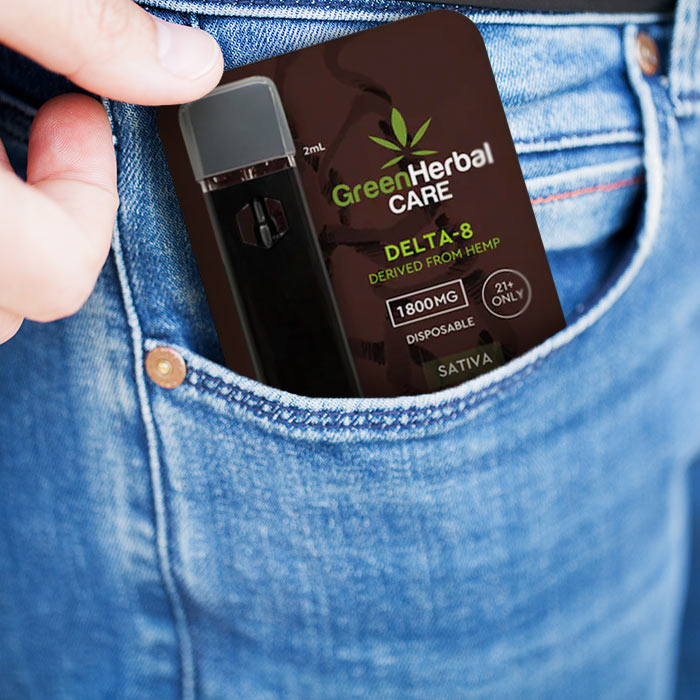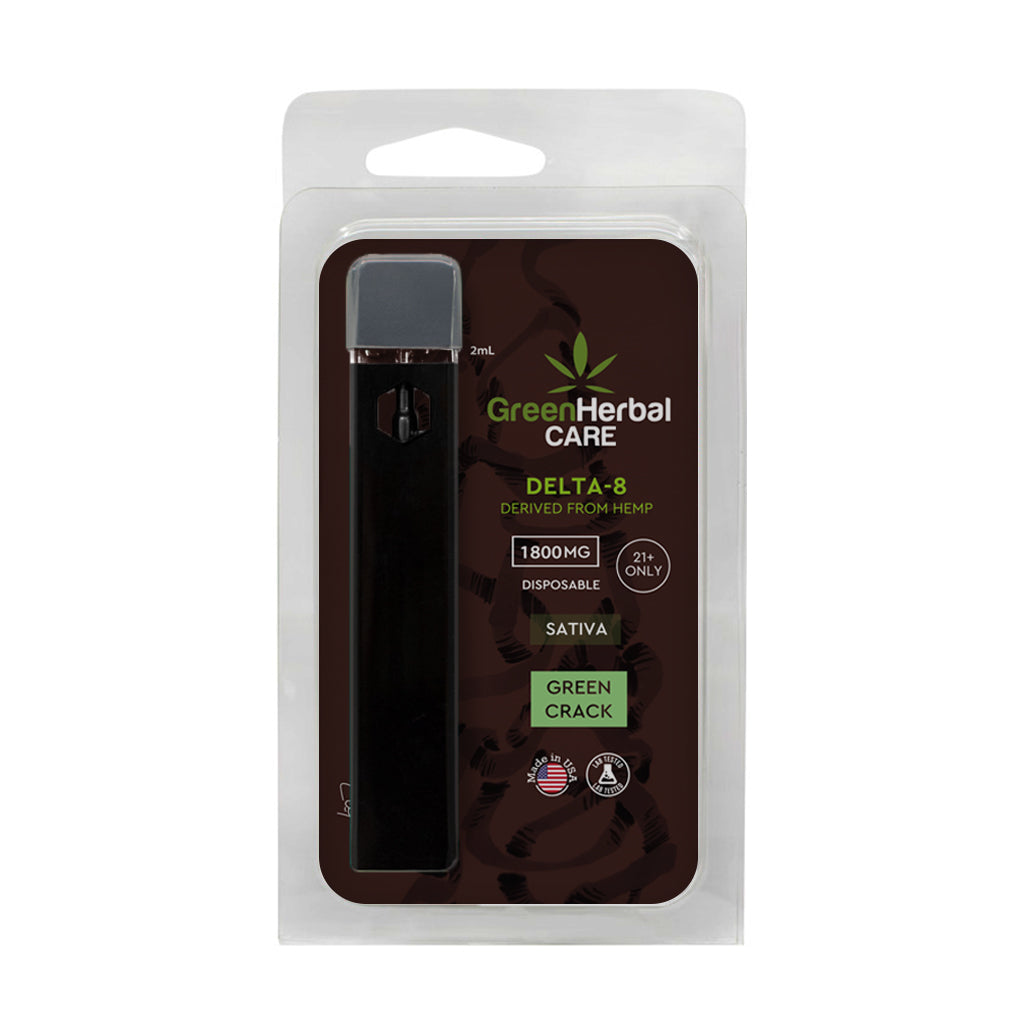 No Pesticides

Lab Tested

NON GMO

GMP Certified

FREE Shipping
Immerse yourself in the smooth and convenient design of our disposable vape. As you take a draw, you'll be greeted by the rich flavors and enticing aromas that set GHC apart. Whether you're seeking relaxation, relief, or a calming evening, our Delta 8 THC Disposable Vape is here to cater to your desires.
A Symphony of Flavors
Every puff from our disposable vape is a symphony of flavors waiting to be explored. From the invigorating notes of Green Crack and Sour Diesel to the soothing embrace of Blue Dream, we offer a diverse range of flavors to match your mood. Each inhale and exhale dances across your senses, creating a vaping experience that's both satisfying and immersive.
Seamless Convenience
With approximately 300-400 puffs per device, you're in for a vaping journey that lasts. And when the device is fully empty, disposing of it is as simple as can be. Our Delta 8 disposable vape is not meant to be refilled, ensuring you a hassle-free experience that's perfect for those on the go.
A Battery That Lasts
The GHC Delta-8 THC Disposable Vape comes equipped with a battery capacity of 280-350mAh. Charging takes just 1-2 hours, offering you the convenience of rapid recharging. However, please remember to never leave the device unattended while charging and recharge the battery responsibly to ensure its longevity.
Natural Ingredients, Extraordinary Experience
Our commitment to quality is reflected in our choice of ingredients. The Delta-8 THC in our disposable vape is derived from Industrial Hemp, ensuring purity and consistency. Combined with natural terpenes, each puff is a step into the world of natural goodness, free from unnecessary additives.
Tailored to Your Desires
The beauty of our Delta 8 Disposable Vape lies in its versatility. Seeking an energy boost? Reach for flavors like Green Crack, Sour Diesel, or Blue Dream. Need to ease muscle discomfort? Wedding Cake or Northern Lights might be your go-to. For moments of relaxation, Northern Lights and Wedding Cake offer a soothing embrace. And if a better night's sleep is what you crave, consider Berries and Cream, Blueberry Cream, or Juicy Watermelon.